Blog
Facebook has announced that it's changing its newsfeed algorithm to prioritize your friends/family over organizations. Truth is, that's pretty awesome! But it means losing touch with the organizations you love most, like Camp Takodah! Can you imagine life without awesome news, videos, and photos from camp!?
Luckily, there's a quick fix to make sure you still see Takodah content:
1. Grab your phone, and open your Facebook app: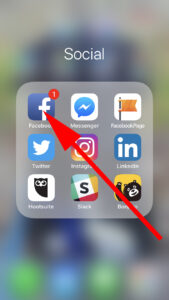 2. Scroll down to the bottom, and then tap Settings:
3. Tap on News Feed Preferences:
4. Tap Prioritize who to see first:
5. Tap YMCA Camp Takodah (and make sure the star appears in the upper right corner of the icon), and then tap Done at the top right.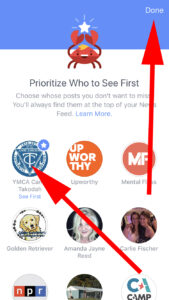 6. You're all set! Tell your friends to do the same!